Managing By Network Program Evaluation

:
How the Hybrid Workplace Affects Collaborative Practices
Cohosted by the USFWS NCTC and the Partnership & Community Collaboration Academy
The Partnership & Community Collaboration Academy, and the U.S. Fish & Wildlife Service National Conservation Training Center, are conducting an evaluation of "How the Hybrid Workplace Affects Collaborative Practices" for the Managing by Network Program.
The results of this applied evaluation will help our federal community of practice better understand the success factors necessary to collaborate in the hybrid workplace that combines both virtual and in-person meeting spaces and public engagement mechanisms.
It will also provide insights for our federal agency co-hosts and the Academy on how we may adapt training to best support partnership practice in this changing work environment.
Evaluation Focus
The Covid-19 pandemic prompted fundamental changes in federal workplace practices starting in Spring 2020. In addition to a sudden shift from primarily onsite to primarily online/telework workspaces, the government rapidly adopted collaborative technologies such as MS Teams and Zoom, to support internal teamwork and external partnerships.
Starting in 2021, many federal employees who had been teleworking began returning to onsite offices and spaces, but guidance and requirements have varied among departments, agencies, regions and job responsibilities. Instead of a "return to normal", federal employees and their partners are navigating another new space—the hybrid workplace. Expectations continue to evolve regarding what collaboration, teamwork and public engagement look like in practice when some people are onsite, and others are online.
The evaluation explores timely questions such as:
How is the shift to a hybrid workplace affecting collaboration practices of federal agencies working with external partners?
What special skills, competencies, practices and tools are essential for successful collaboration with external partners when working in a hybrid workplace?
Looking ahead, what are the key trends or issues facing federal agencies as they strive to successfully partner in this "new normal" hybrid workplace? Is it here to stay?
A summary of evaluation results will be shared with study participants, federal agency co-hosts, and the Academy's community of practice later this year.
Contacts
This evaluation is being coordinated jointly by Leigh Goldberg, the Academy's Senior Program Manager and Scholar-in-Residence, and Victoria Henk, a degree candidate in the USC Master of Science in Applied Psychology program and graduate intern with the Academy.
For more information, please contact Leigh Goldberg, at leigh@partnership-academy.net.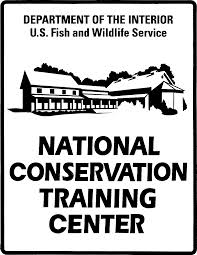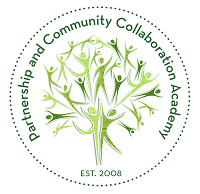 Senior Program Manager
Scholar-in-Residence
Partnership and Community Collaboration Academy
leigh@partnership-academy.net
Academy Graduate Intern
USC Master's Student, Applied Psychology