C2P2 2022 Course Notebook
Materials from NCTC presentations deliverer October 4-7 are posted here.

On the Horizon
Capstone Webinars: Peer Presentations and Graduation
Tuesday Feb 7, 14, 21, 28 @ 1 - 3pm ET
Check your email for our most recent communication on 11/17. Next Steps:
1) Confirm your Presentation date.
2) Review the Capstone Presentation guidelines.
3) Schedule a meeting with your Pair-partner in December/January to begin preparing your Capstone.
C2P2 2022 Course Notebook
Transformational Partnerships

Planning for Changing Partnerships

Diversity, Equity, Inclusion, and Accessibility

Michelle Donlan, EdD, USFWS

Additional Resources

Collaboration and Process Design

presented by Laura Van Riper, PhD, BLM

Videos:

Additional Resources:

Sustaining Collaborations

Leigh Goldberg, Academy

Additional Resources:

Next Generation Conservation Leadership

Conversations with Gary Barrett

Gary Barrett, Senior Advisor, USDA Forest Service, National Partnership Office

Case Studies

Case Studies: pre-course work and class discussion

Contact jane@partnership-acacemy.net for video links.

Idea Marketplace: Group Discussions

C2P2 participants led discussions on the following topics:

Intergovernmental Partnership Agreements: Jackie Leyba, BLM
Partnerships to Provide Affordable Housing: Ron Mobley, BLM
Citizen Science: Dani Ortiz, BLM
Sean Vogt Case Study Discussion: Julie Butler, USFWS
Logic Models and Sergio Pierliussi Case Study Discussion: Liz Munding, USDA FS

Treasure Chest: Partnership Concepts and Practices
C2P2 is offered in partnership with the U.S. Fish and Wildlife Service, National Conservation Training Center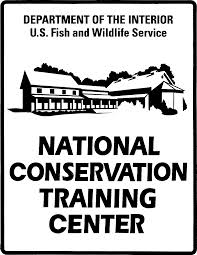 Course Leaders
Director, Academy
anne@partnership-academy.net
Training and Education Specialist, NCTC
Michelle_Donlan@fws.gov
Tuition and Enrollment Questions:
Emily Santamaria, NCTC
Emily_Santamaria@fws.gov.